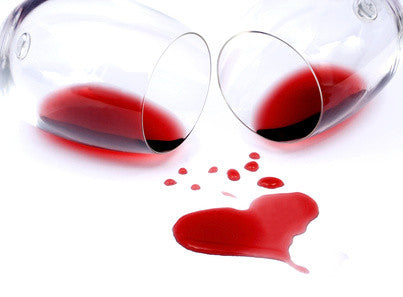 Don't know what wine to choose for the romantic occasion?
Here is the list of 9 romantic wines of all time that is guaranteed to surprise your loves one.
Amarone della Valpolicella, Verona is the most romantic Italian wine because Verona is the birthplace of Romeo and Juliet. Amarone are full bodied, rich in flavour and texture. The best can be insanely concentrated and complex as well.
A prosecco would be an excellent choice for a light taste sparkling wine. This year, Bottega's prosecco comes in both 750 ml and 200 ml mini bottles in special gold coloured lovey dovey boxes. A prosecco is a very versatile. It can be match with light food such as sushi or even heavy dishes such as stew.
If you would like to impress your lady who is a big fan of Hello Kitty, you would be please to know that Hello Kitty sparkling wines are available with three different variation to choose from. Nothing say love than giving her what she love most.
I have always find rose wine romantic but it has always been misunderstood as a lady drink.  However, who can resist Mateus rose, sexy and curvy bottle? If the Valentine's meal is one which is hot and spicy, look no further, the Mateus rose would not disappoint
Chocolate is always inseparable with Valentine's Day and it is only justified to pair them with port wine. Try the pairing, it is truly a match made in heaven.
If your love ones has a sweet tooth, the perfect wine would be either a Moscato or Moscato d Asti. Both wines are sweet but Moscato d Asti is the perfect dessert wine for the sweetest moment.
 Alcohol hangover is definitely not sexy. Therefore, a low alcohol wines like Wild Vines Strawberry White Zinfandel or Blackberry Merlot would be able to keep you on your two feet to enjoy the day.
Did you know "Salt Bae" signature style was inspired by Argentina? If you are having meat "salt bae" style, be it lamb or beef, I would highly recommend the Argentinian Malbec particularly from Mendoza. This wine is not only hot like the Argentinian Tango, but juicy with blackcurrant and plump flavour as well.
For the ultimate splurge, choose a bottle of Bordeaux wine. It goes very well with candle lit dinner signature dish, the steak. The Chateau Calon Segur red wine of Bordeaux with a love shape label instantly spells romance.
If you find this information provided by AboutWine.my helpful, please feel free to share this with your friends. 
Author's bio: Trina is the founder of Wine Tasting Malaysia. With her 6 years experience in the wine industry, she organized more than 100 wine events for wine lovers, property developers and beginners who want to learn more about wine. With her professional qualifications such as C.I.V.B. and fun personality, people find her sharing useful and easy to understand.